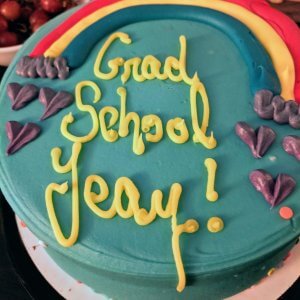 It has been too long. I don't know if it feels like that or not to you, but for me, there has been a little nag in the back of my head saying, write a letter, write a letter, write a letter.
Things are really dark now, as we knew they would be. And then they got darker. I am finding the light through family & friends, poetry and volunteering for good causes.

First off, book news. My chapbook is set to be published in early September. It's so close that I can't believe it. My daughter has been a great PR person, telling anyone she meets and offering them a book. I wish I had that confidence to blithely tell a person they simply must buy it. Olivia hopes for a free copy, because as she says, she's in it.
Fingers crossed I get to use the artwork I want for the cover. A friend posted paintings she had just completed, and I felt an immediate connection with one of them. Here's hoping my editor does too. Oh, and I had to solicit poets to write blurbs for my book. Some consider blurbs a little excessive for chapbooks, but oh my heavens are they the most validating thing in the universe. Imposter syndrome, be damned.
Secondly, I go to school in a week. Right now, I am doing homework to prepare. I am comparing poems, reading analyses, critiquing poems. Holding my breath. Clutching my highlighters. Looking up word after word. Polemic. Prosody. Pococurantism. (C'mon TS, I think you are trying to show off just a wee bit.)
Thirdly, I plan to be more gracious, thankful, and giving. I can't imagine a more important time to support, help, and comfort. I am giving time to Nika Elugardo's campaign, because she wants to use her office to help those who need it most. I want to bake cookies for friends and share good moments with wine. Also, I have to say goodbye to two people who have really helped me. It's bittersweet, because I will miss them and yet feel that I am ready to be on my own.
Lastly, I am purging. I recycled 20 years of journals. I kept ones that were more substantive, and dumped endless scribbling of emo tears. It's time to lighten the load so that I can be more available to those I love.
Reading: Eve L Ewing, Electric Arches; Chase Berggrun, RED
Listening: Neko Case, Hell-On